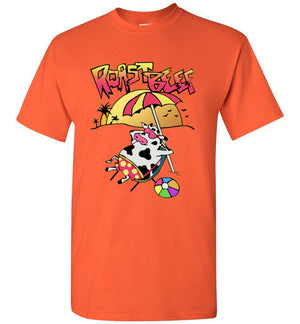 Roast Beef Dustin Funny Things Cow on Beach Shirt
Roast Beef Dustin Shirt. This classic cows on a beach, roastbeef shirt is for fans of the show. Printed on 100% cotton t-shirt. Both Adult and Youth sizes.
Our fun and comfy shirts are created with 100% ringspun cotton that stretches and moves with you. Eco-friendly, and free of synthetics, it is simply the most comfortable T-shirt your body will ever enjoy.
FREE SHIPPING - ORDER NOW.